Due to a growing demand, we now have a quick 7-hour online training class which meets all your needs for administration and comprehension of the test and result. Sign up today !


Training Goals
Know how to administer and interpret MindPulse
Be able to transmit in writing and orally the results from MindPulse

Training Program
Update on executive and attentional functions as well as fundamental decision-making
Verification and updating of knowledge and misconceptions
Construction of the MindPulse and theoretical understanding of the tool
Utilisation du test
Getting started with the report and analyzing the results
Clinical interpretations of case studies
Practice
Pedagogicals Tools
Class Materials
Case Studies
Practical Scenarios
Quizzes and Questionnaires
Support after the end of the training via a specialized shared network
Trainer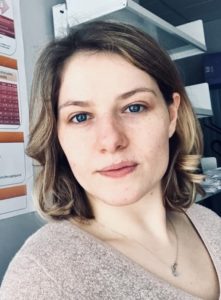 Charlotte Mennetrey
PhD psychology, specialized in neuropsychology.
Charlotte has a strong background in teaching and training and is an expert in MindPulse. She will be able to provide you with the knowledge of executive and attentional functioning which is necessary for the use of this tool in your practice.
Practical Information
Duration of the training: 1 day (9am to 12:30am and 2pm to 5:30pm)
Distance learning
Who is this training for?
Psychologists, Neuropsychologists, Occupational Therapists, Doctors, Psychomotricians, Speech Therapists, etc.
This training is accessible for master's level students
Prerequisite:
Basic knowledge of cognitive functioning.