Discover with MindPulse online, taking the test remotely during a teleconsultation.
Why include remote administration in the choice of taking the test?
The last few years, have shown ont démontré how important teleconsultation can be for patient follow-up, either when it is difficult for them to travel, due to a pandemic or for any other reason. Another major advantage of teleconsultation is the possibility of evaluating a patient in his familiar environment, in a more ecological way (for example a teenager when he has to do his homework).. But until now, the possibility of performing cognitive assessments during a teleconsultation has been very limited.
With MindPulse online, you can take the test remotely in a very simple way.
To do this, after clicking on "launch MindPulse", select the "Remote" test mode .. Your patient will receive an email to access the test and will only have to press " Yes-send my results to my clinician" at the end of it, so that you receive them directly in your MindPulse MindPulse account. Last step: select "test to send" on your account to generate the report.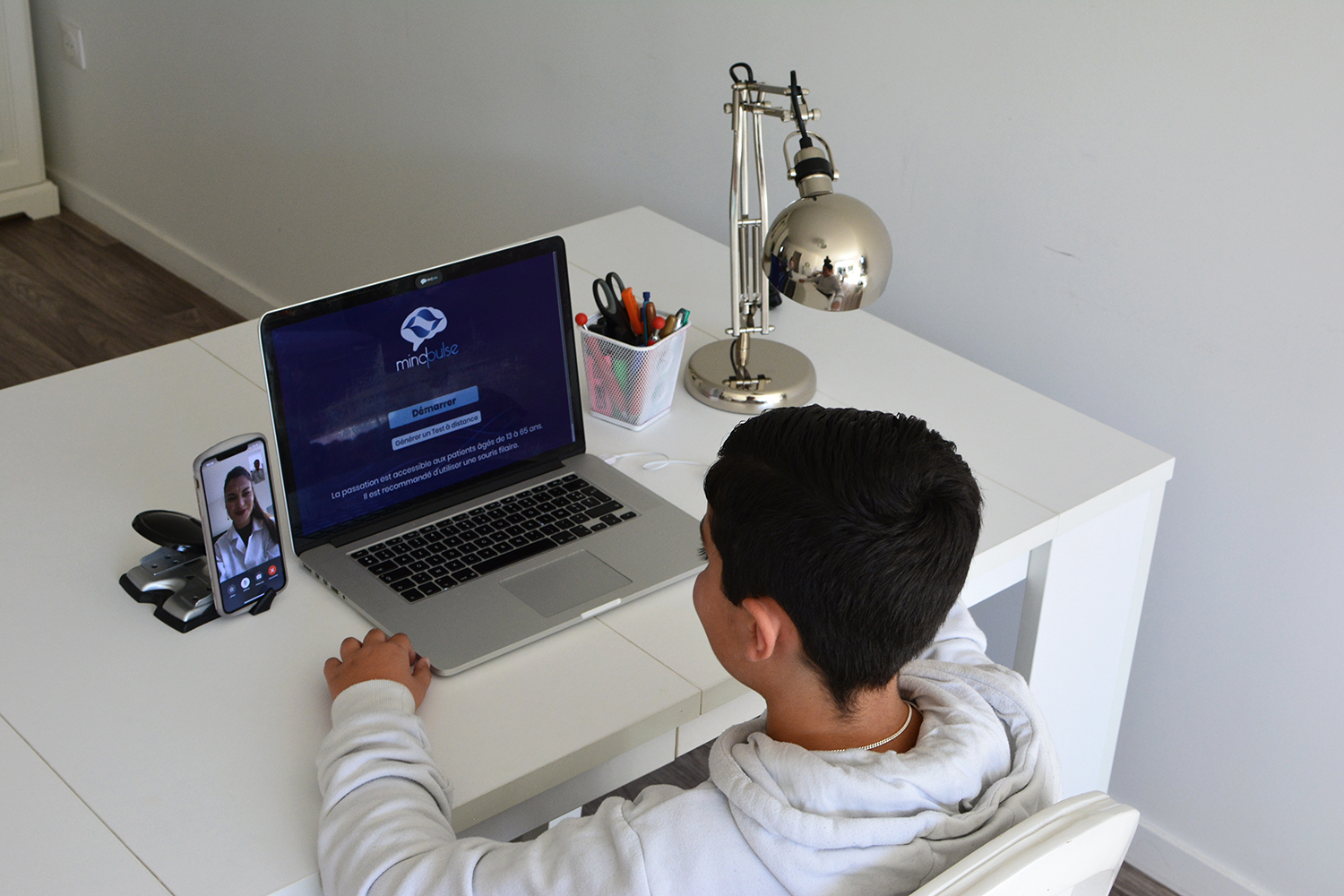 Here is a tutorial video to better understand the process of the remote transfer.
*We remind you that for a distance test, MindPulse recommends taking the test under the supervision of a clinician, i.e. in teleconsultation, by putting you in videoconference with your patient by means of his telephone (avoid using the computer on which the patient takes his test) . Indeed, it is important to ensure that the environmental conditions of the handover are adequate.